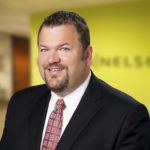 The October 30th article from Behavior Healthcare titled "The least you need to know about recent drug testing scrutiny" by Julie Miller discusses several recent actions surrounding urine drug testing have the treatment community on edge. Payers are concerned about over-utilized drug testing as an unchecked revenue source. It's hard to pin down where testing—which is clinically beneficial—becomes more of a profit stream.
What are the risks for treatment centers?
There are two distinct fraud issues related to drug testing practices: non-medically necessary testing; and kickbacks, according to Harry Nelson, Co-Founder and Managing Partner at Nelson Hardiman LLP in Los Angeles.
"We encounter many drug rehabs where the tests are ordered independent of the doctor, where the testing continues at a high frequency that doesn't get adjusted based on outcomes— for example, where it would make sense to gradually extend the intervals between testing based on demonstrated compliance—and where there are no records to demonstrate that the doctor ever read the results, let alone that he or she commented or acted based upon the results," Nelson tells Behavioral Healthcare in an email. "All of these issues raise the specter of payers treating the tests as fraudulent and abusive."
For more information/questions regarding any legal matters, please email info@nelsonhardiman.com or call 310.203.2800.
---
Posted on November 3, 2015